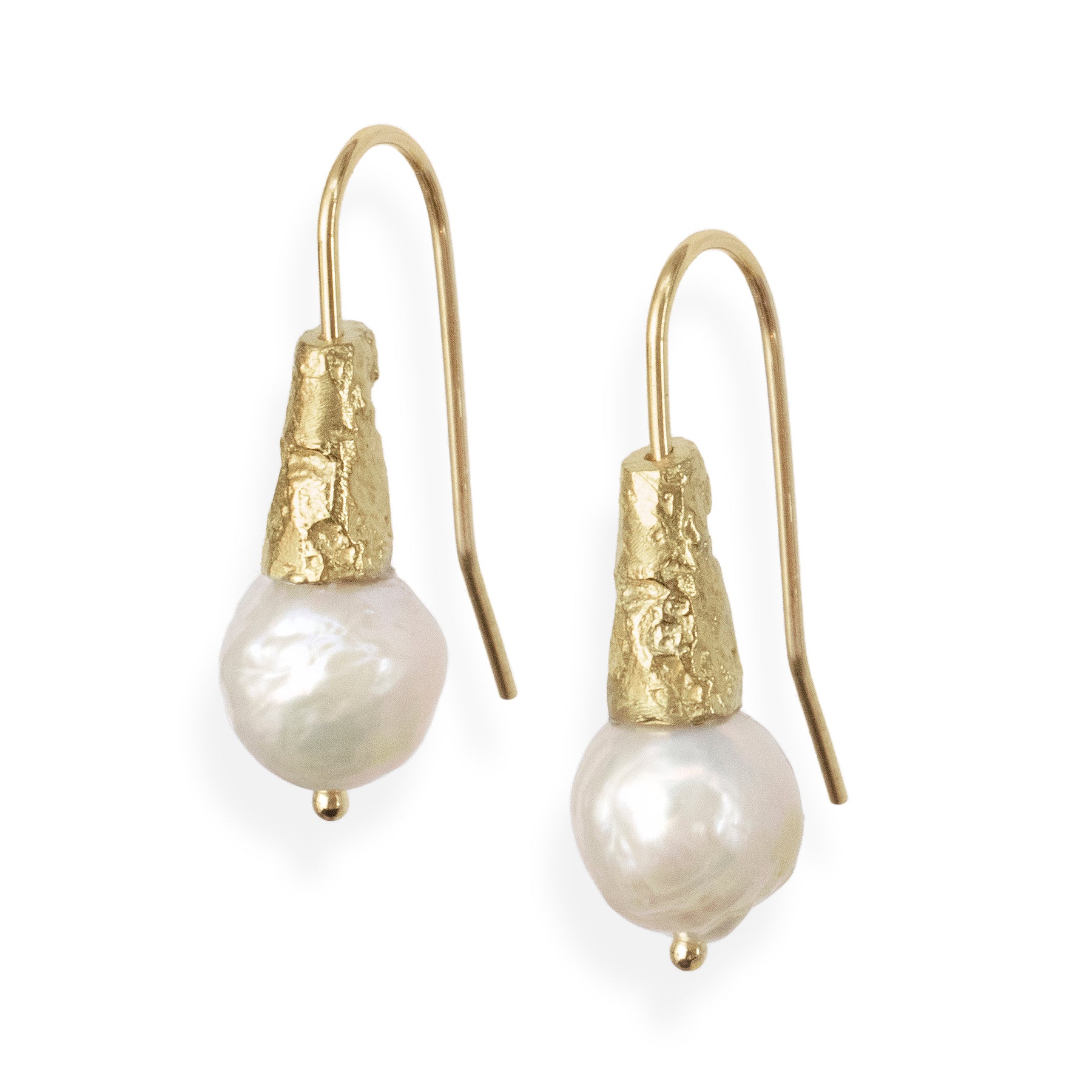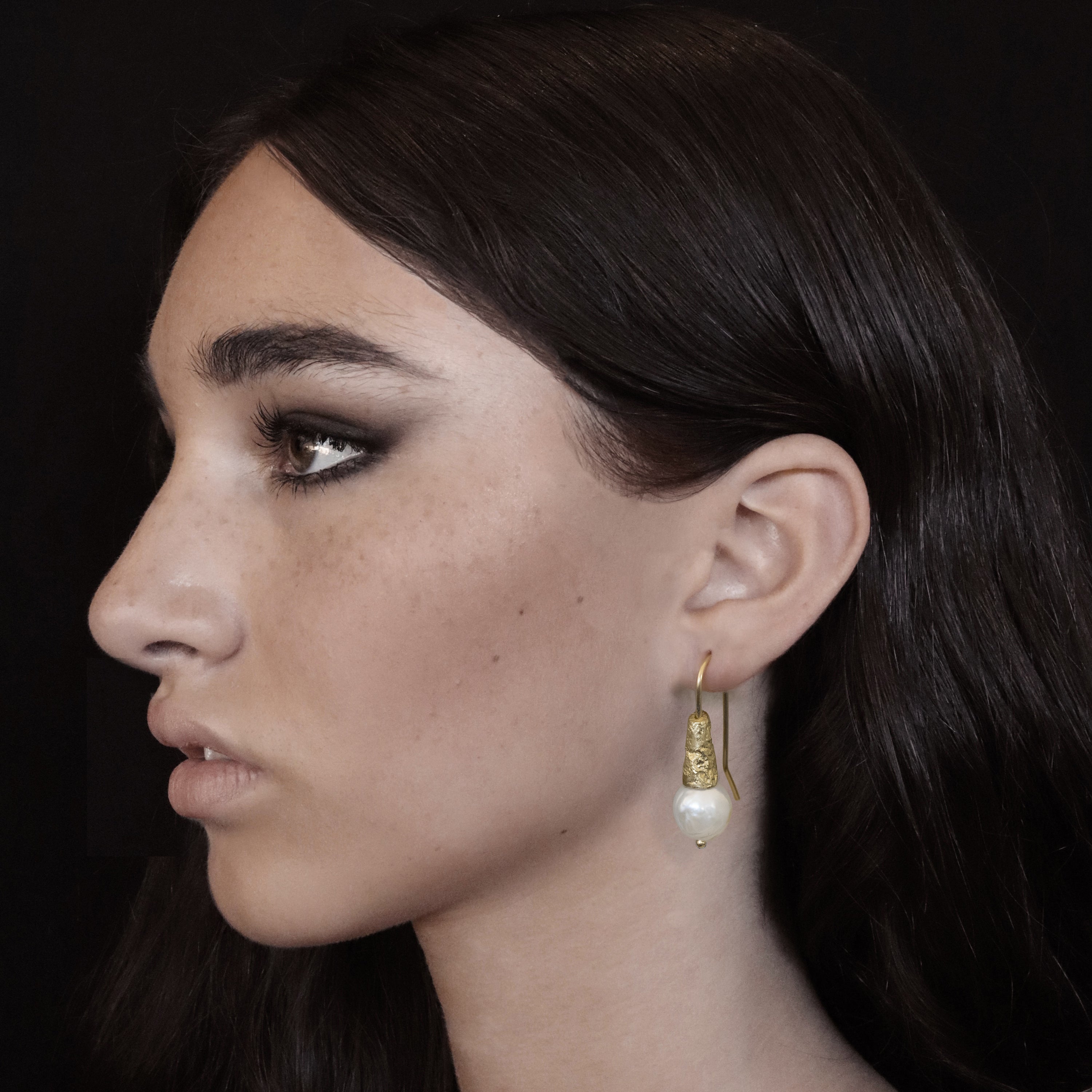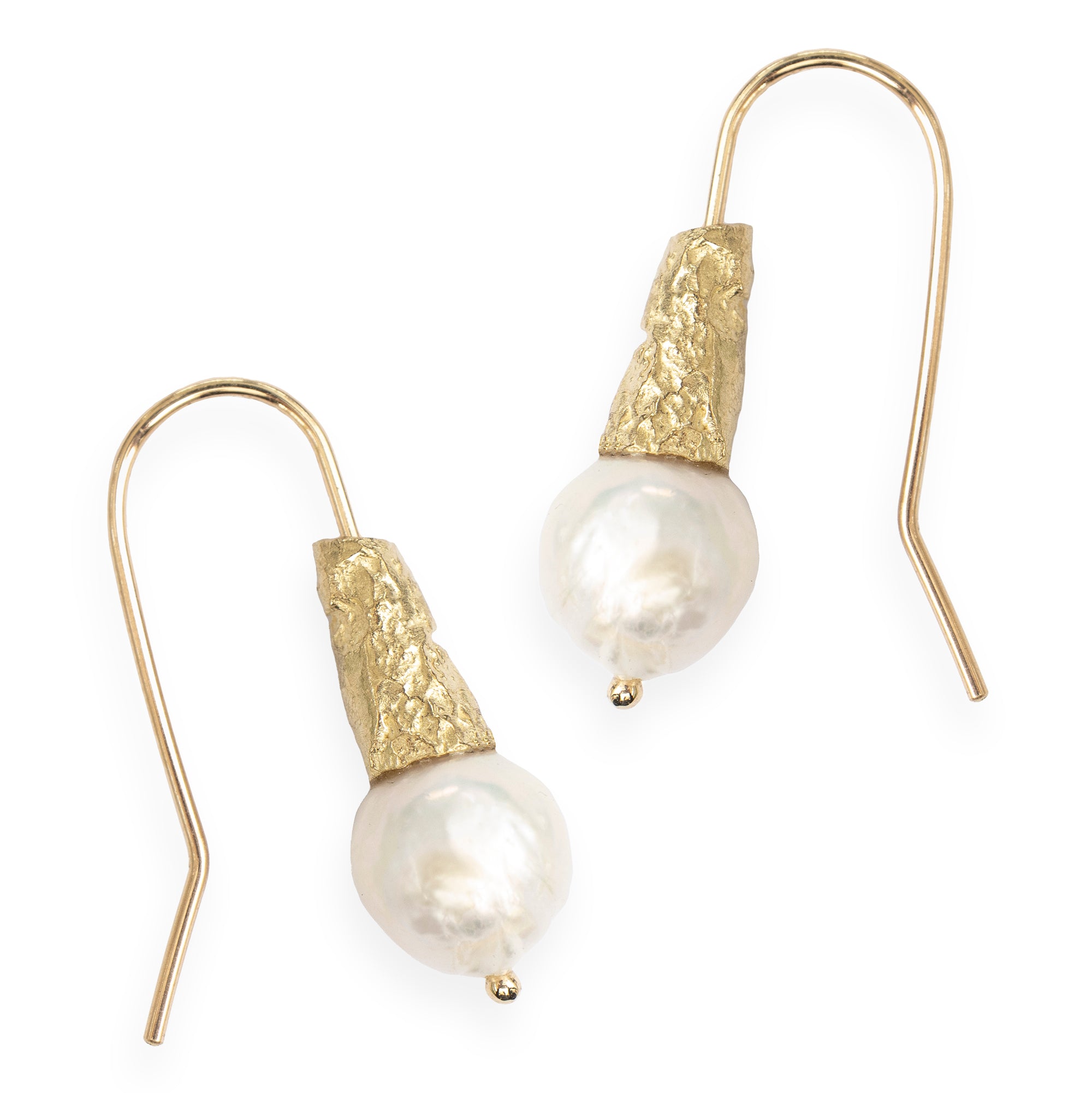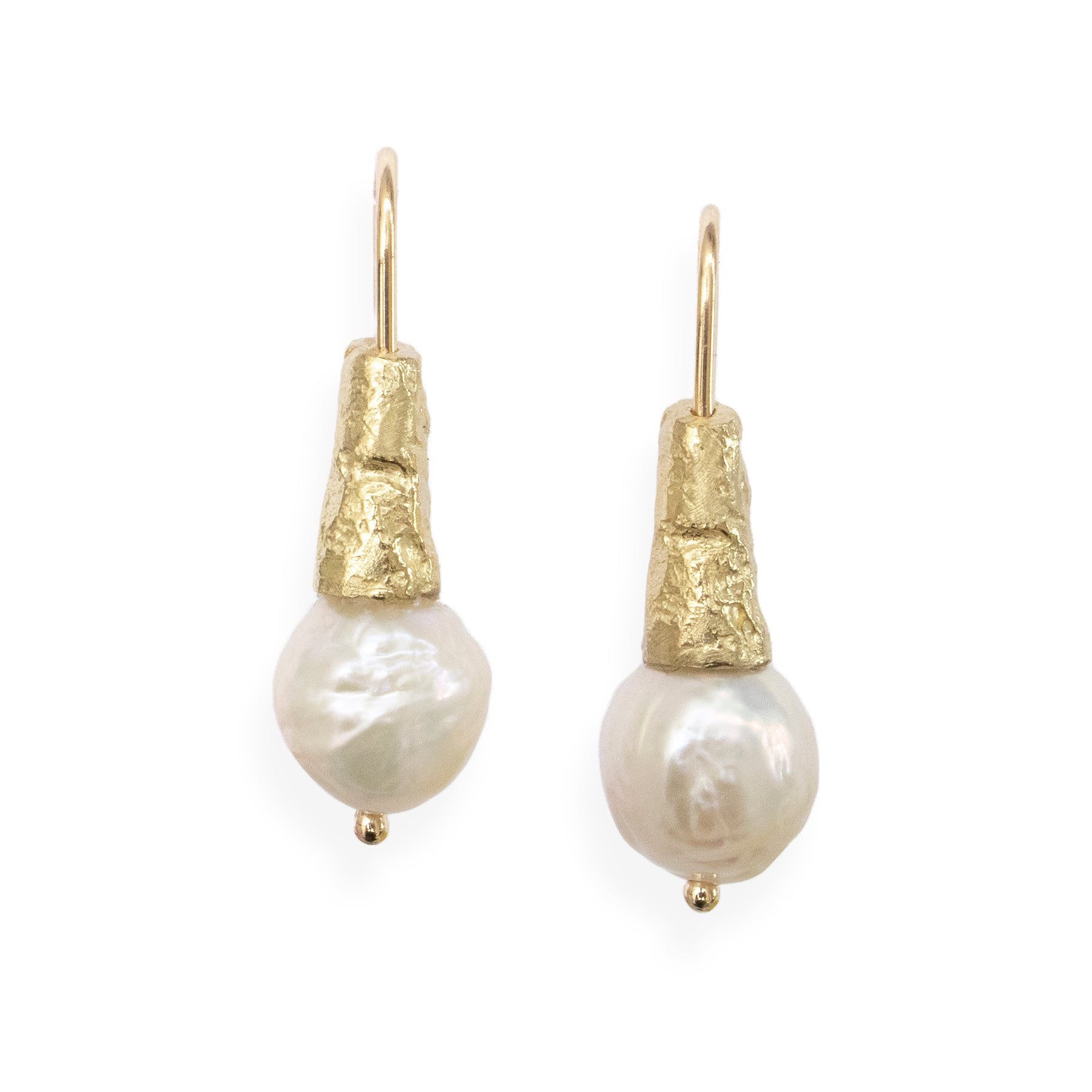 Description
Hook earrings featuring tapered pillars of eroded gold that protect a petite baroque pearl.
Details
9ct Yellow Gold
Baroque Pearl
30mm Total Length and Each pair of baroque pearls are unique; size may vary
Production & Delivery
This product is handcrafted to order. Please allow up to two weeks for it to be created to your specifications.

Time in transit will depend on your delivery location and the shipping method you choose when you check out.