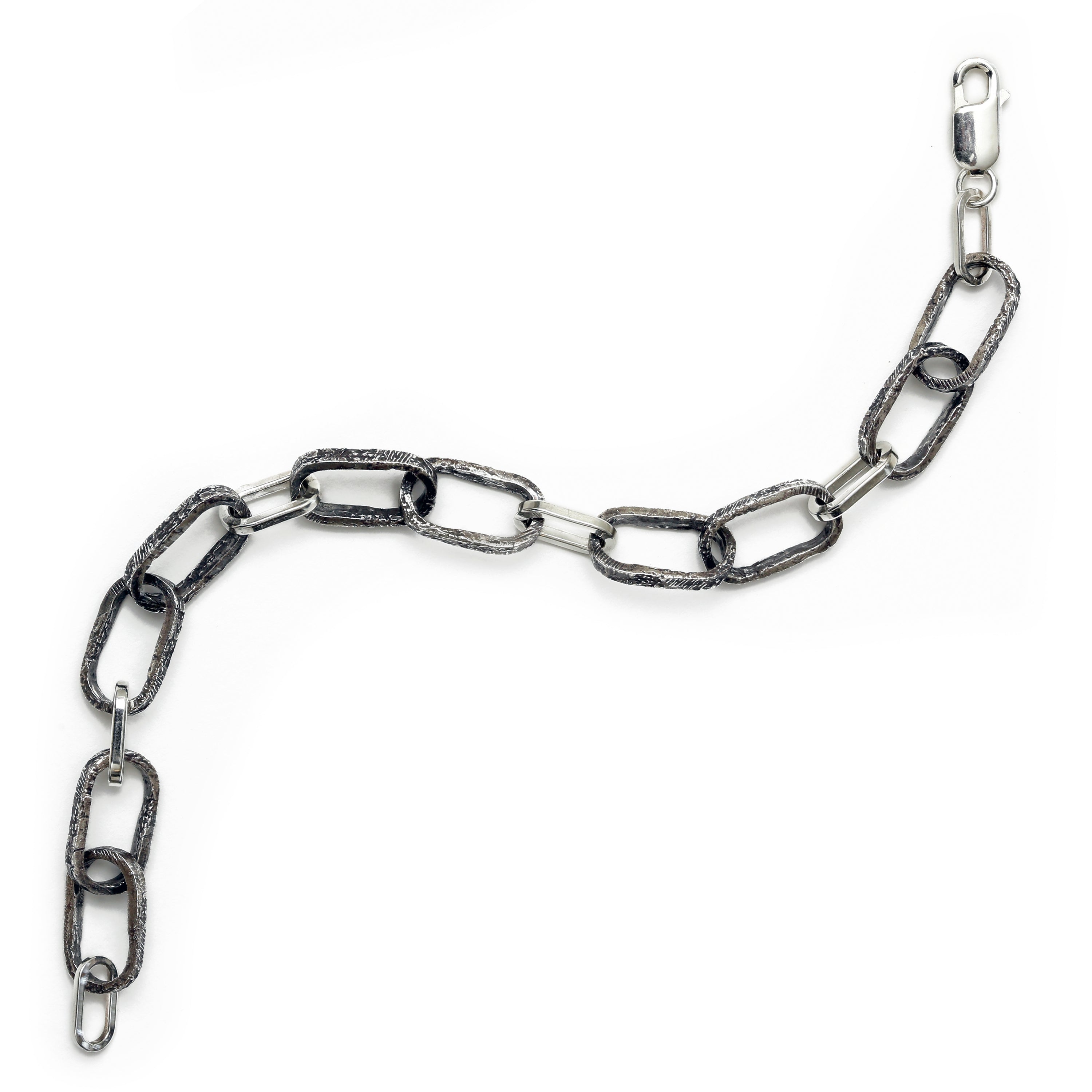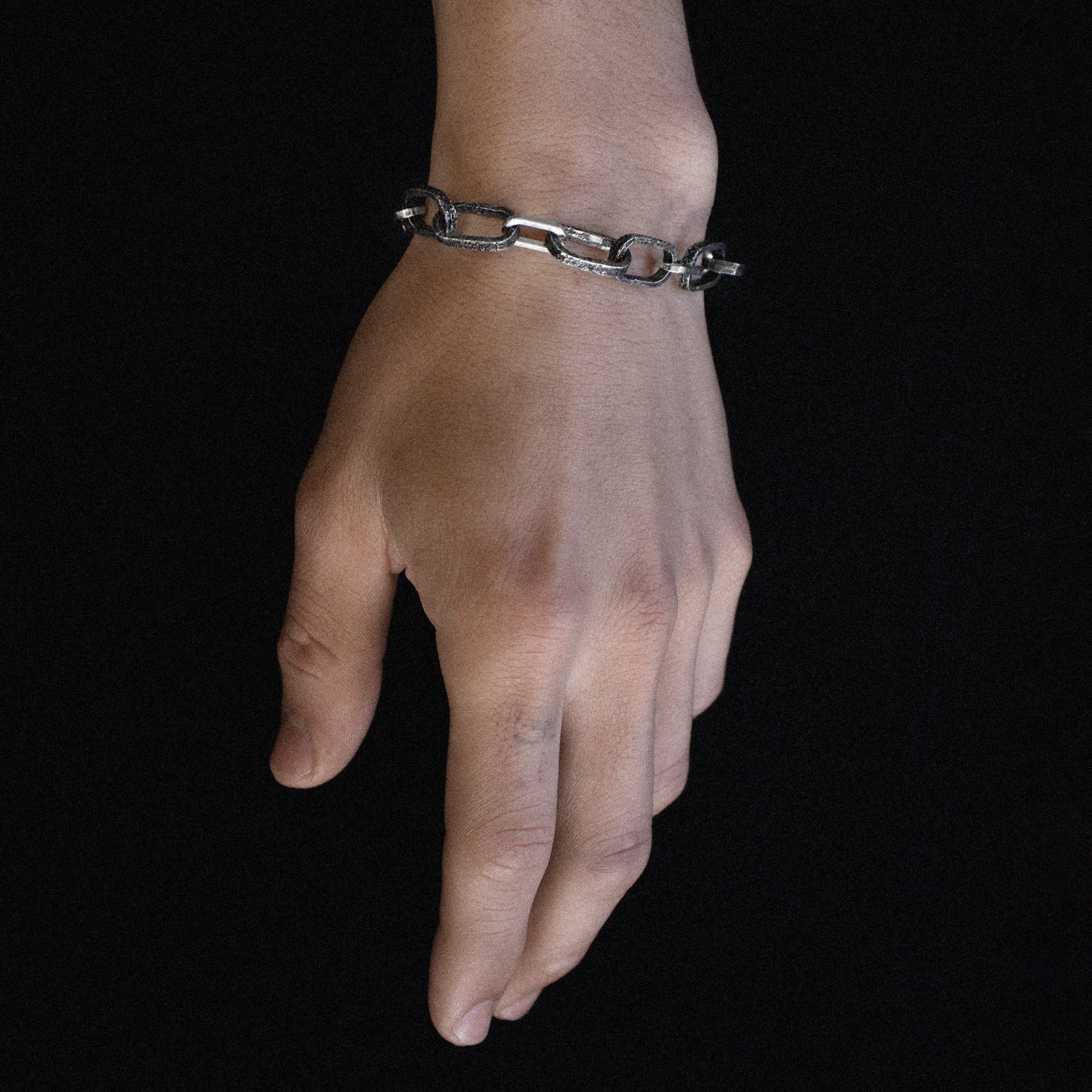 Description
Tough chain link bracelet featuring small polished oval links interspersed between larger, textured and blackened oval links. Each of the 16 links in this piece are individually hand-treated.
Production & Delivery
This product is handcrafted to order. Please allow up to two weeks for it to be created to your specifications.

Time in transit will depend on your delivery location and the shipping method you choose when you check out.