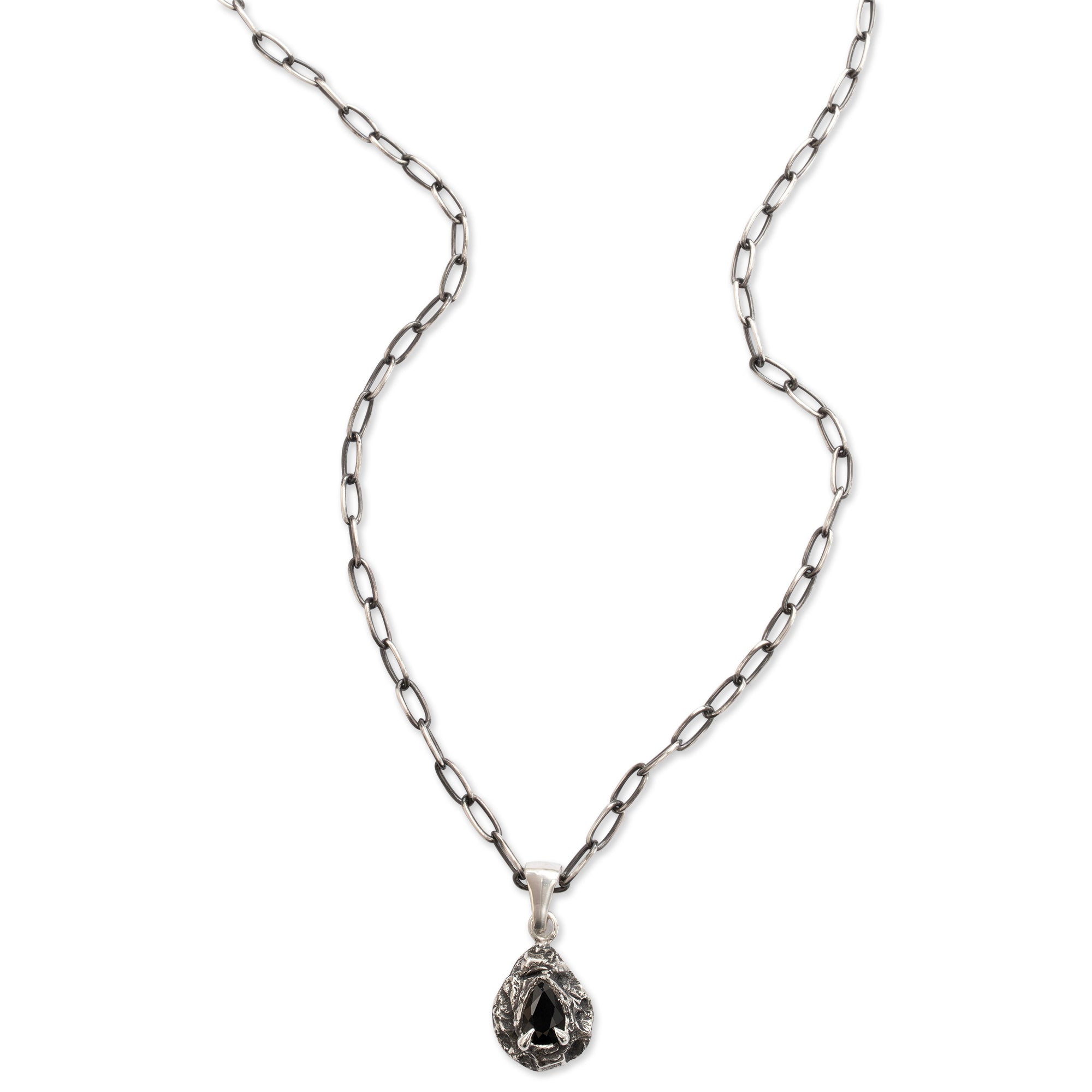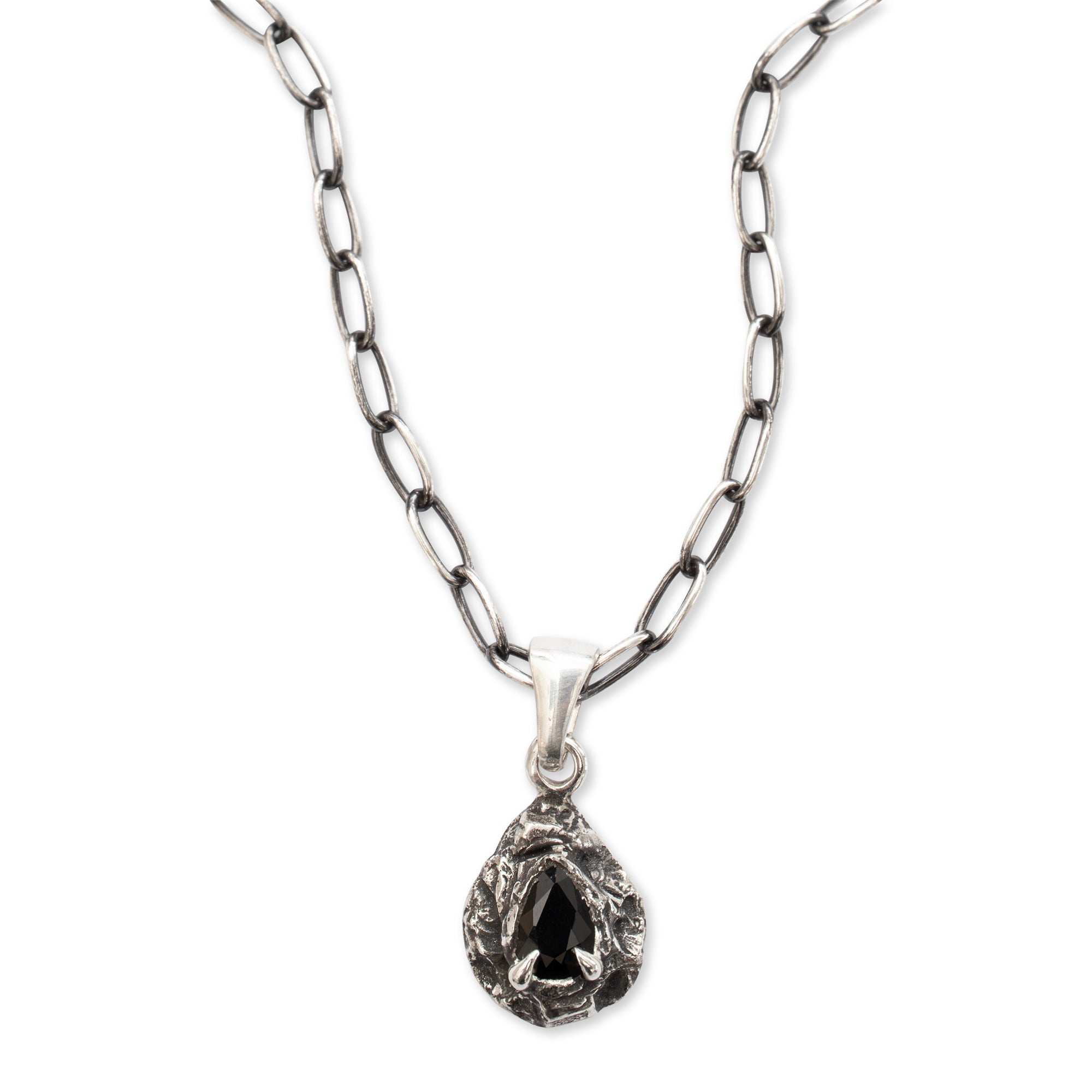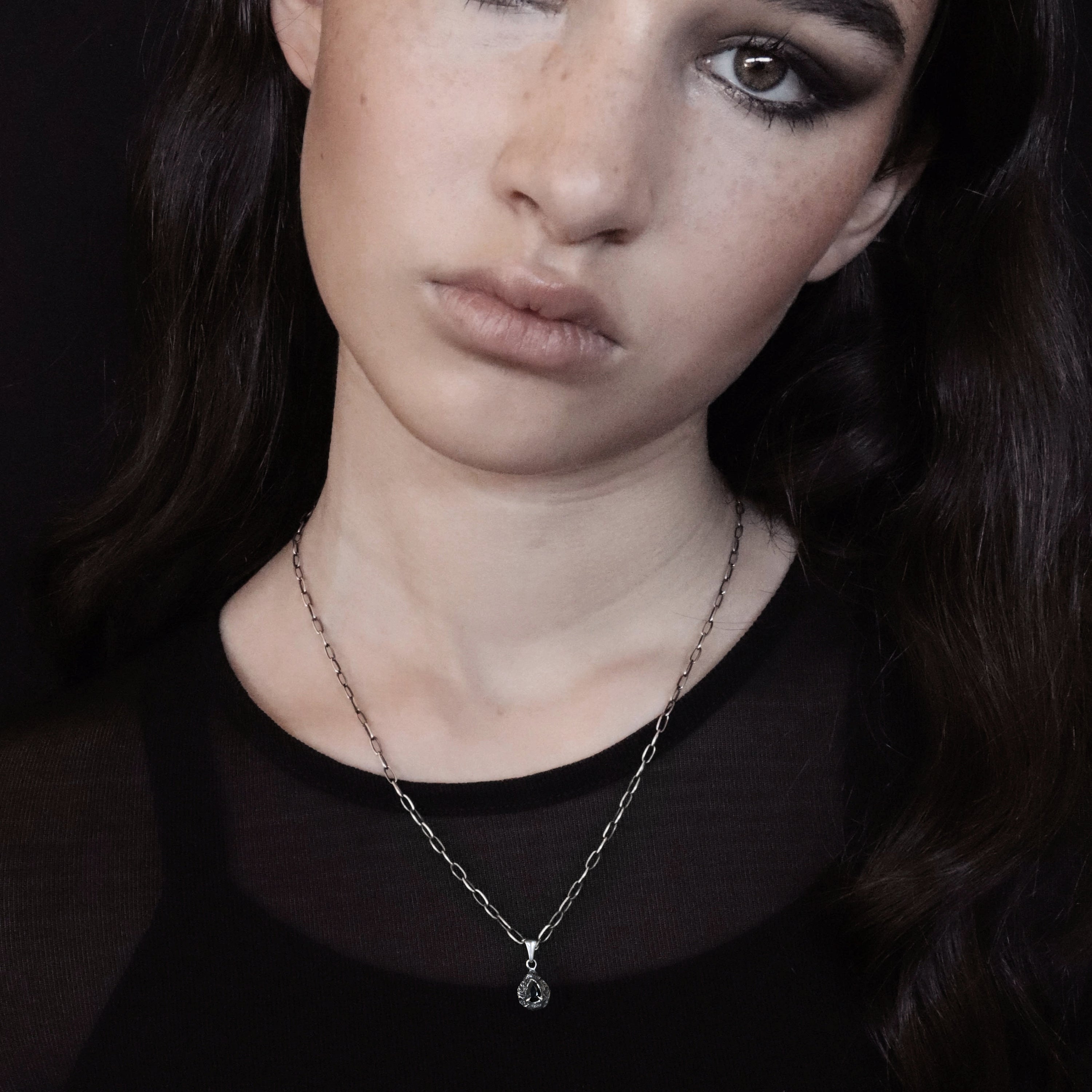 Description
Small hand-carved pendant inspired by soft cloud-forming masses surrounding a pear-shaped Australian Black Sapphire.
Details
Sterling Silver
0.60ct approx. Australian Black Sapphire
Pendant 19mm Total Length, 10mm Wide and 45cm Chain
Production & Delivery
This product is ready to ship!

Time in transit will depend on your delivery location and the shipping method you choose when you check out.