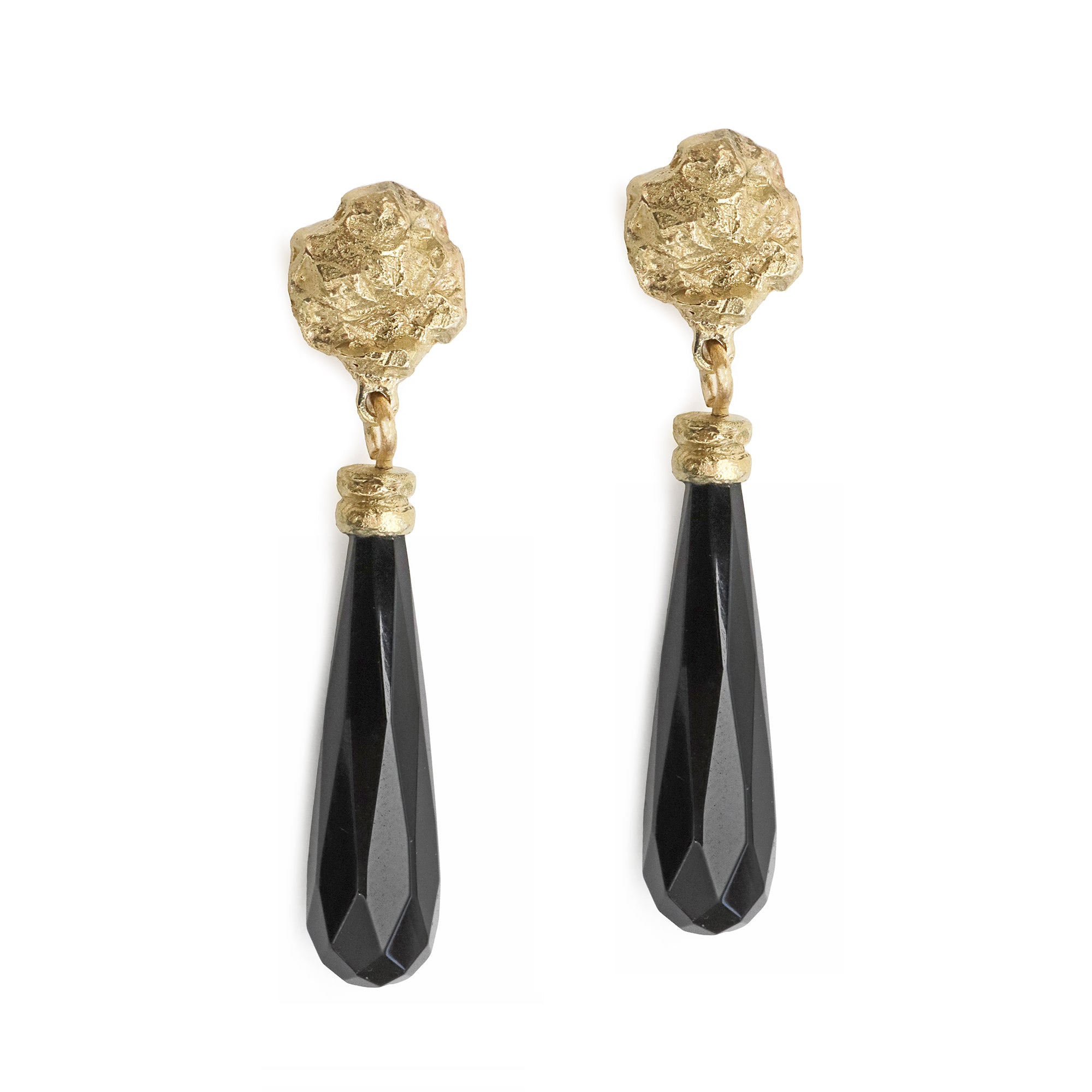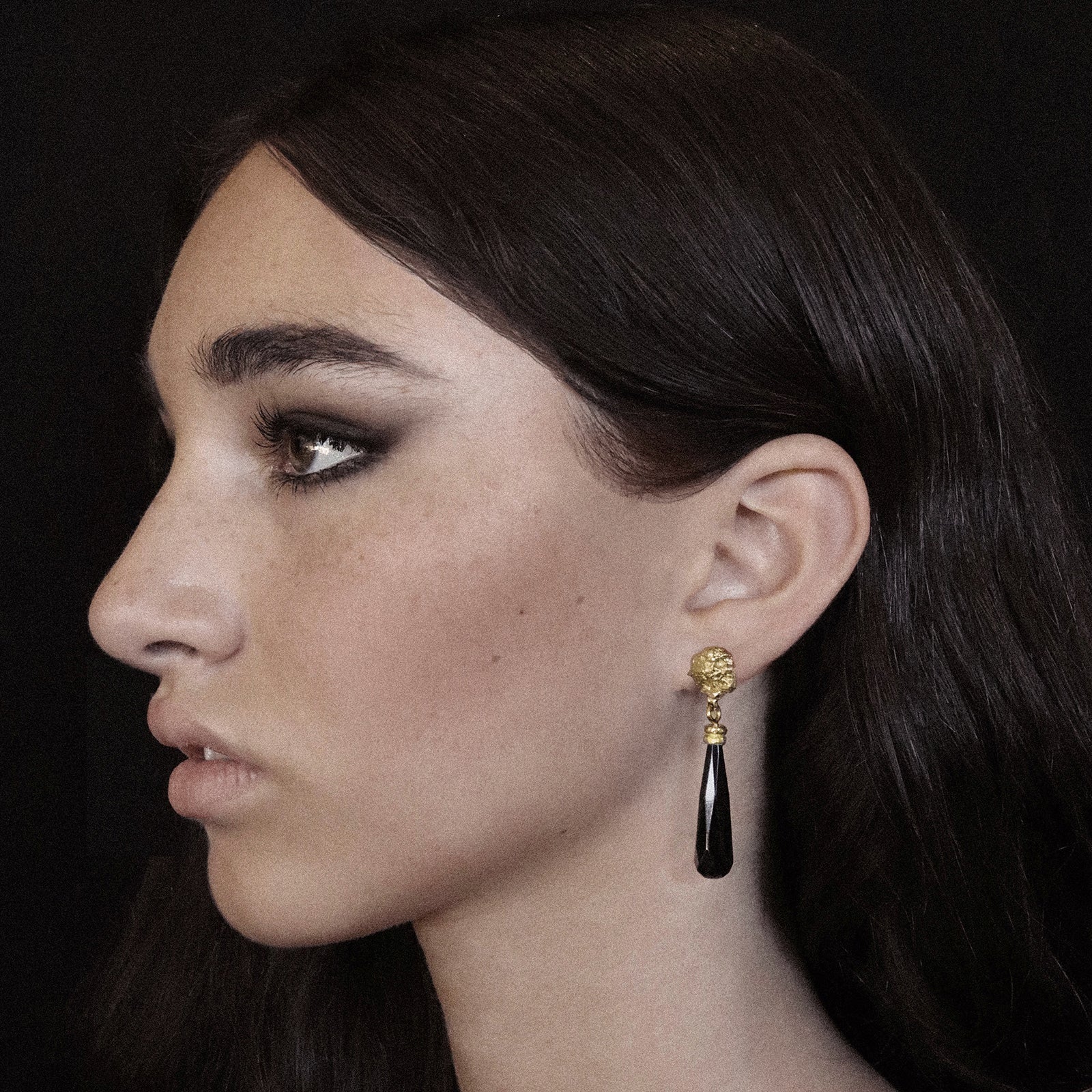 Description
Rough, golden terrain stud earrings with faceted, elongated onyx drops.
Details
9ct Yellow Gold
Onyx
10mm Wide Stud, 45mm Total Length
Production & Delivery
This product is ready to ship.

Time in transit will depend on your delivery location and the shipping method you choose when you check out.
Customise Me
This product can be crafted from a different metal, made to a different length, customised with the addition of gemstones and/or crafted with a different gemstone. Please complete a customisation request and the studio will get back to you shortly.