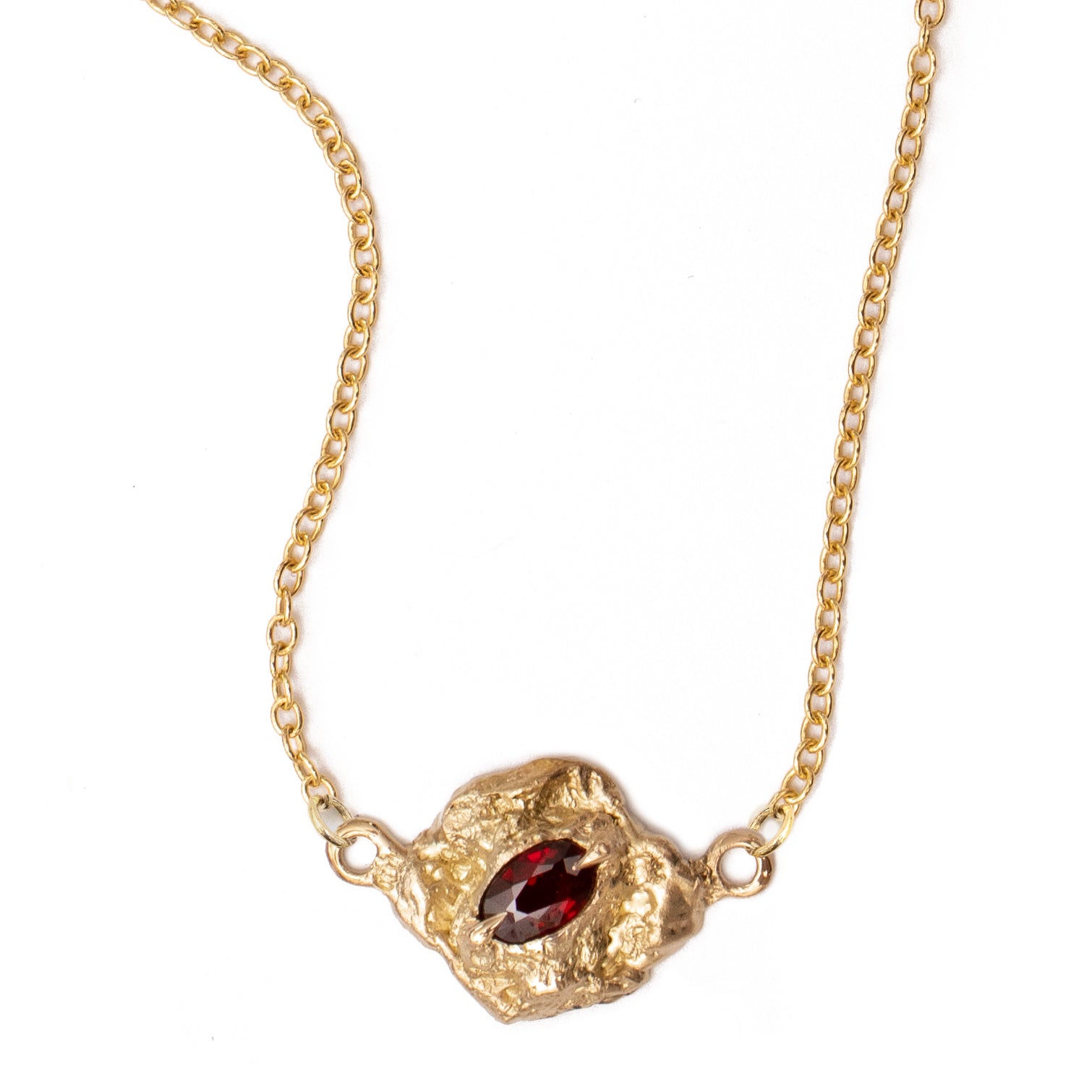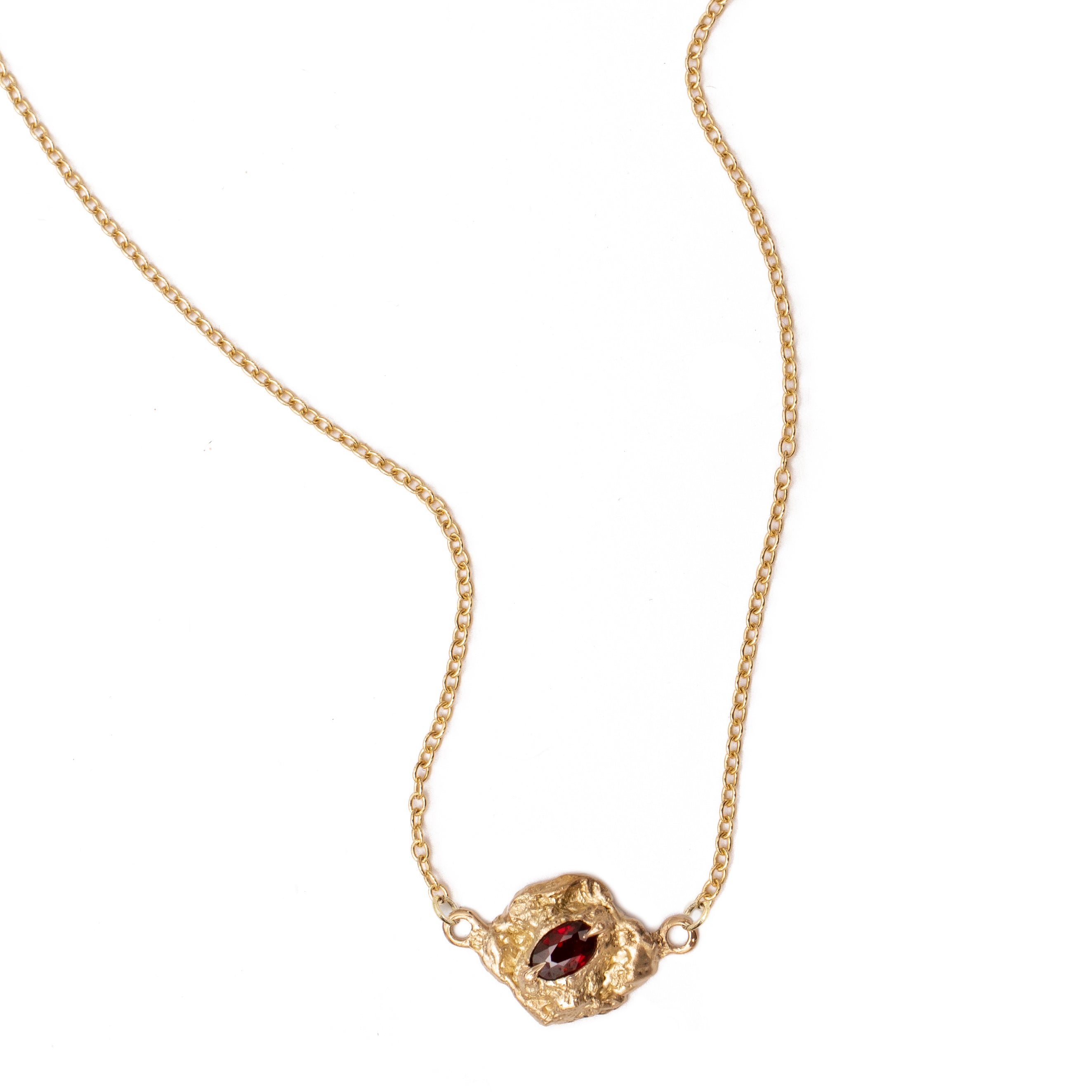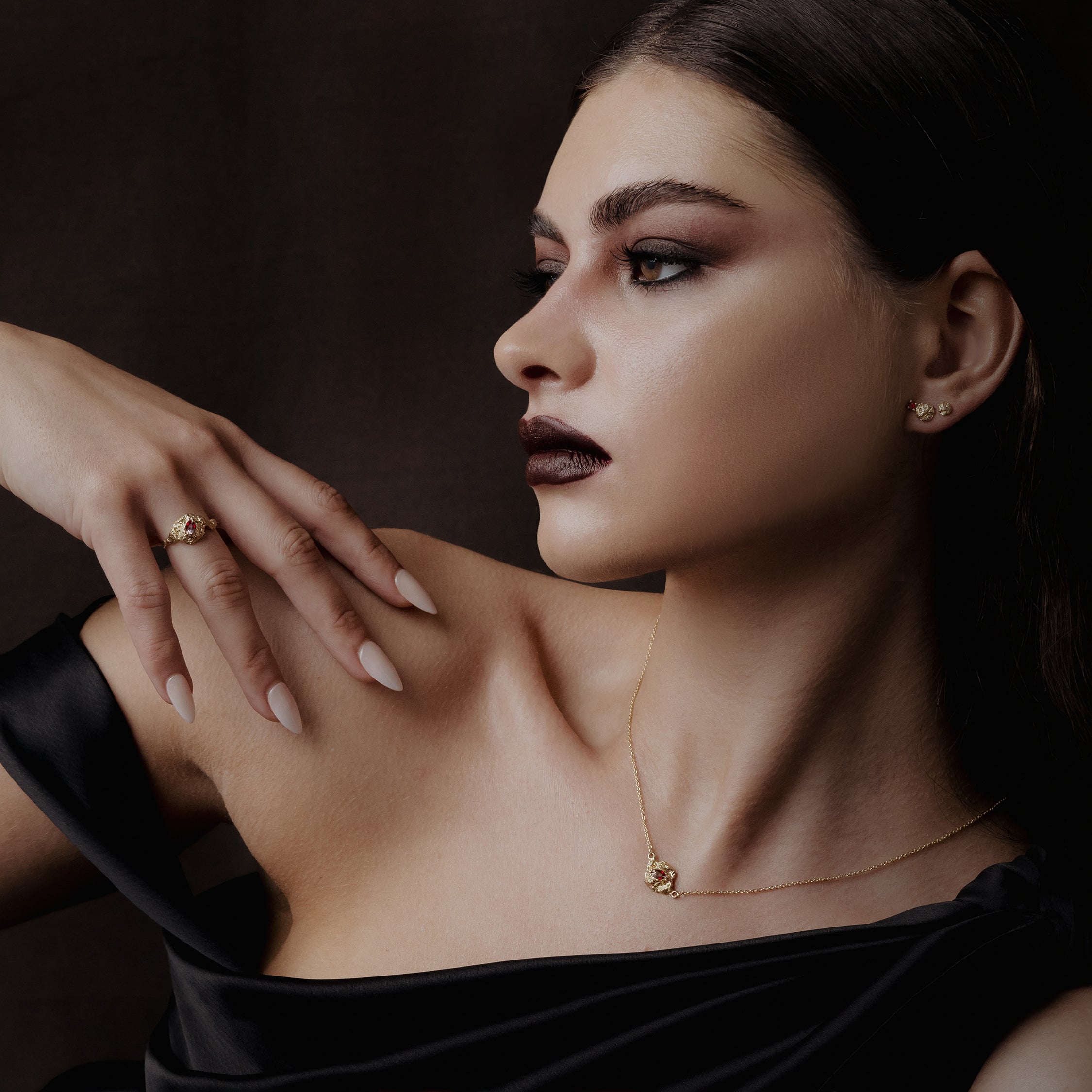 Description
Very small hand-carved 
pendant inspired by the rugged nature of the soil and topography of the land where vineyards grow and wine is produced; reimagined in luxurious 18ct Yellow Gold. It features a deep red natural African Ruby as a symbol of the luscious produce that results from the vinification process.
Details
18ct Yellow Gold
0.30ct Natural African Ruby
17.5mm Wide Pendant and 45cm Chain
Artist's Notes
An exploration of the rich and complex process of winemaking, this collection captures the essence of the land from which the grapes are grown, and the transformation they undergo throughout the vinification journey.

By choosing a piece from this exquisite collection, the wearer not only adorns themselves with the beauty of the vineyard but also pays tribute to the delicate balance of nature, tradition, and innovation that makes the world of wine so captivating and enduring.
Production & Delivery
This product pictured has sold but a similar piece can be crafted for you. Please complete a bespoke booking request and the studio will get back to you shortly.

Time in transit will depend on your delivery location and the shipping method you choose when you check out.