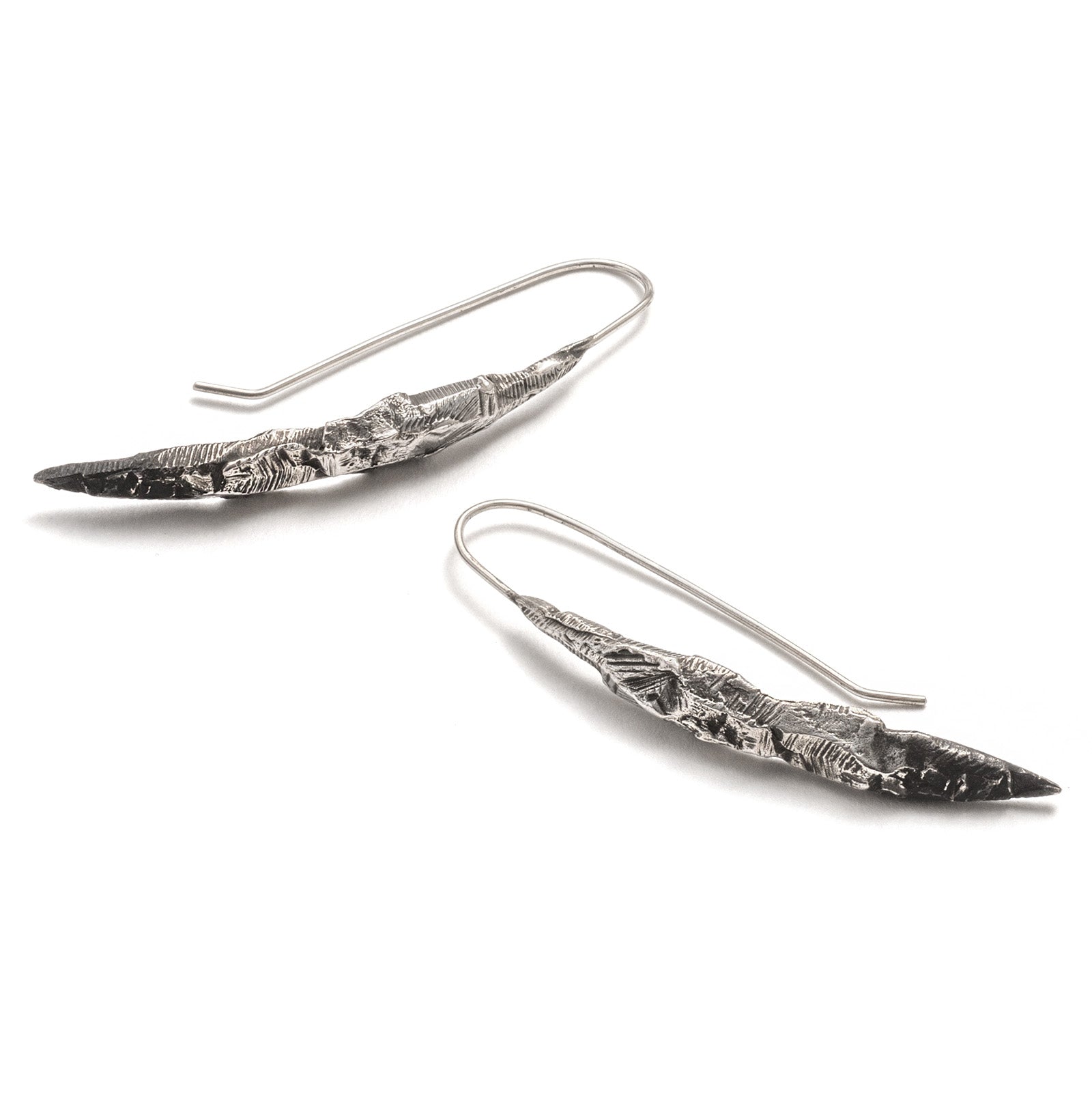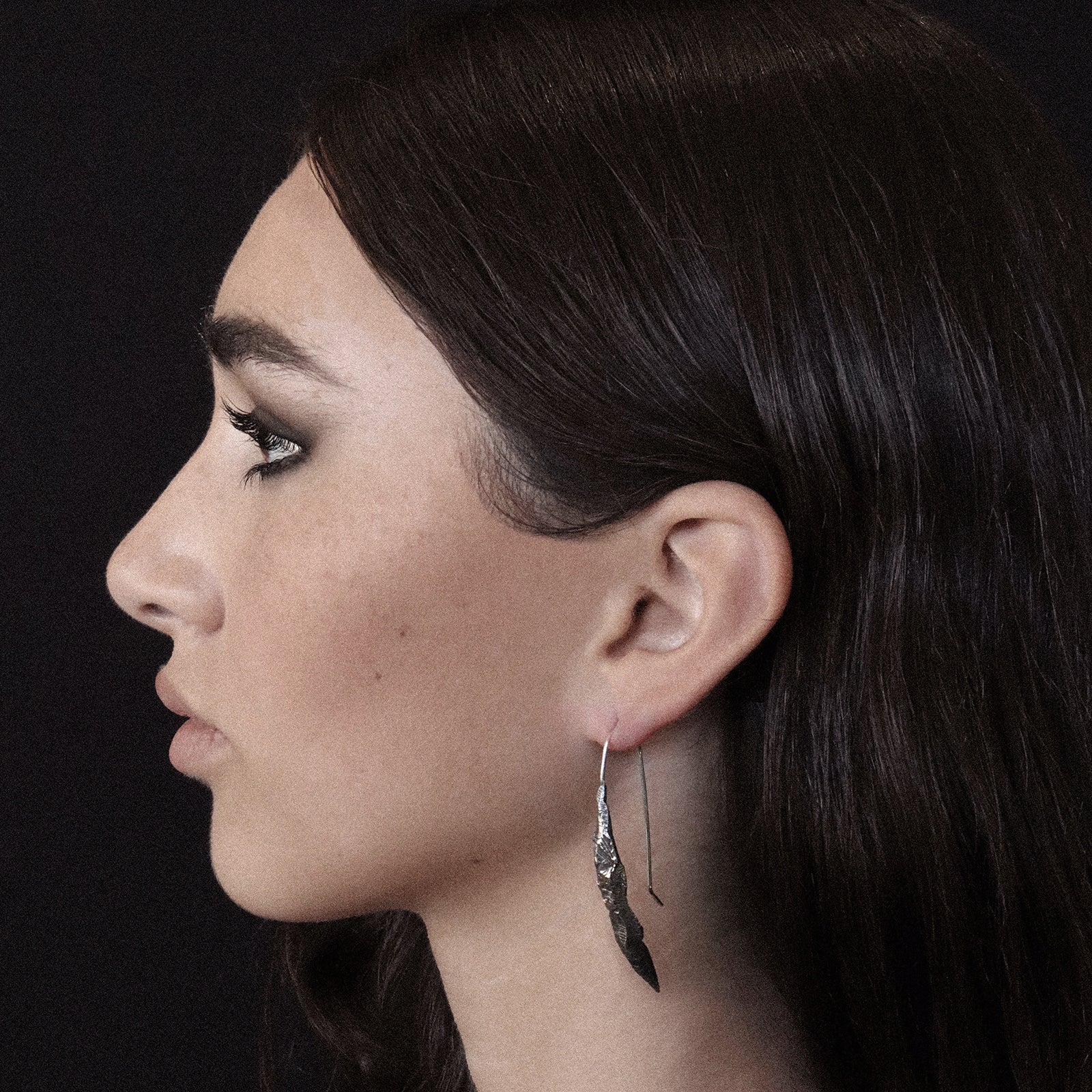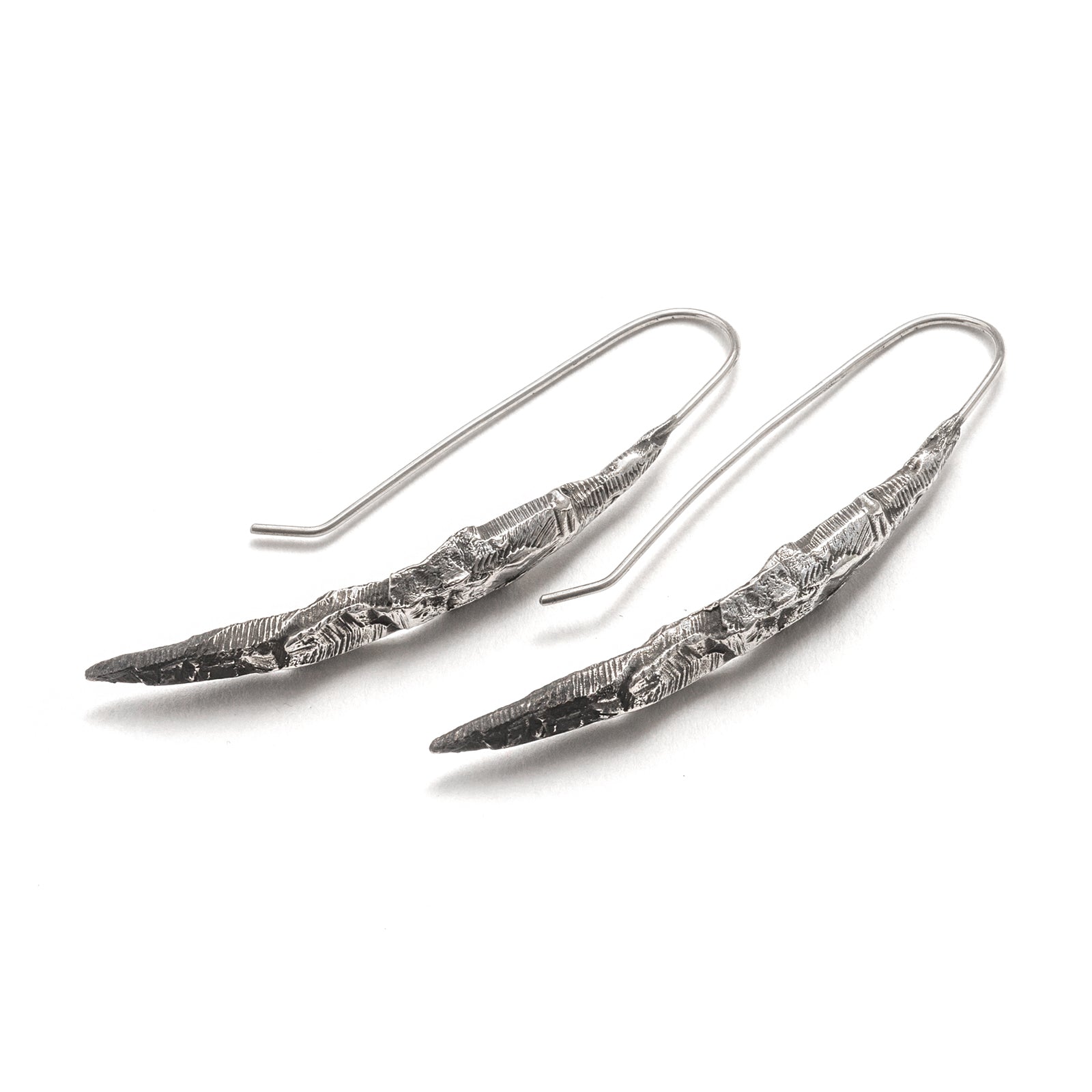 Description
Long curved hook earrings with heavy earthly texture and ombré black tips.
Details
Sterling Silver
60mm Total Length
Production & Delivery
This product is handcrafted to order. Please allow up to two weeks for it to be created to your specifications.

Time in transit will depend on your delivery location and the shipping method you choose when you check out.